Welcome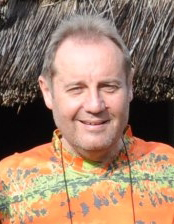 "When I first traveled to Sudan (at that time still a unified country!) in December 1986, I had no idea to what extent this trip would change my life. Today I think back gratefully to all those people I have met during those many years and who have contributed to kindle a small light of hope amidst great poverty in many humanitarian development projects"
Dr. Johann Rauscher (Chairman proSudan)
Both of the Sudanese States are among the poorest countries in the world. Help is desperately needed. The association "ProSudan" offers specific and effective humanitarian aid.
Association
The association ProSudan is a non-governmental organization (NGO) registered in Austria, whose roots go back to 1986, and which was registered in 2006 in the district of Vöcklabruck under the association register number ZVR 116374911. The seat of the association is in Desselbrunn, Upper Austria. The association conducts active public relations work, collects donations and carries out fundraising through various charity events for the benefit of the supported projects. The proceeds will exclusively and entirely be donated to development projects in the countries of South Sudan and Sudan.
Since July 9th 2011 there are two "Sudanese States", the Sudan in the north and the South Sudan. Both countries are repeatedly plagued by serious domestic political crises. North Sudan has been struggling for a new democratic identity since the fall of the Bashir regime in April 2019. It is difficult to reconcile the many divergent interests of the different regions of the country.
But in South Sudan too, the civil war that had been going on since December 2013 and has already cost tens of thousands of lives was only really ended in spring 2020. The political situation in the country is still very unstable. In addition, there were corona, locust plagues and catastrophic flooding in the eastern parts of the country in 2020.
Because of the difficult situation for aid organizations under the Bashir regime in Northern Sudan, the association proSudan moved its project focus to South Sudan in 2012. "ProSudan" would like to provide targeted and efficient support to the local population. South Sudan is about 8 times the size of Austria and has about the same number of inhabitants.
The primary goals are:
Promotion of the education of children and young people
Promotion of vocational training for young people and adults
Promotion of women's projects
Promotion of agricultural projects
Acquisition of aids (cars, technical devices) for local organizations that work in accordance with the goals of our association
Support for local social projects (children's meals, social work, pastoral work …)
Support for medical projects
The principle of support measures is "Support for self-reliance and self-sufficiency"
Board of Directors
The board of directors elected in March 2018 in Attnang:
Chairman: Dr. Johann Rauscher
Deputy Chairman: Manfred Leitner, BEd
Secretary: Inge Zweimüller
Deputy Secretary: Wilfried Gschwandtner, MSc
Treasurer: Mag. Dr. Hannes Koch
Deputy Treasurer: Dr. Elisabeth Wimmer
Additional Functions:
Photographer and public relations: Dietmar Ematinger
Homepage support: Michael Horner, BSc, Lukas Hofstätter, BA